Gender and quality create conflict when hiring academics
Many believe it is difficult to reconcile demands for gender equality and measures such as moderate quotas with academia's conception of quality. This is according to a new master's thesis on assessments and gender in hiring processes for senior-level positions.
"When you have a process where applicants are supposed to be assessed solely on the basis of accomplishments and publications, it can be disrupting to introduce gender as a perspective at the very end of the process. These two different ways of reasoning can collide to some extent," says Hannah Løke Kjos.
She has submitted a master's thesis in sociology at the University of Oslo that examines hiring processes for senior-level positions in academia, and especially the significance of gender when the job candidates are assessed.
Kjos has based her thesis on eight hires at one Norwegian university. She interviewed 16 associate professors and full professors who took part in the hiring processes, and used expert assessments to supplement what the informants said. The hires were divided among the fields of biology, political science and history.
"The common thread in these fields is that they have many women in doctoral and post-doctoral positions. Many of the informants from the various fields had rather similar ideas about how the hiring process should unfold, and everyone adhered to publication indicators which show how many points the different types of articles are worth. In spite of this, very different processes were used in the various hires. Some are concerned with trial lectures, while others think they are just a formality."
Gender equality facade
According to Kjos, gender does not appear to be a decisive factor during the assessment phase in any of the hiring processes she studied. However, gender may play a role at the beginning of the hiring process, such as when women are encouraged to apply for the position, or towards the end when measures such as moderate quotas are used. Therefore, gender can be significant when two candidates are found to be equally qualified.
"I think it can be a difficult balancing act for those involved. They must also look at the candidates' teaching skills in a trial lecture, assess their personal suitability in an interview, and consider the expert committee's assessment. In addition, the candidate must fit into a particular environment, and they must consider the needs of the relevant department. When gender also becomes a factor, something might have to give way because it's difficult to take everything into account all at once," says Kjos.
"Although I've done relatively few interviews, I have the impression that it depends on what the individual person thinks about these factors. Some of the informants were passionate about gender equality and managed to incorporate it as a perspective throughout the process because they were acutely aware of it. They thought it was important to advance the female applicants to the next phase of the process and ensure that they were assessed very carefully. This awareness was more of a personal than an institutional nature, and these informants pointed out that it was not a requirement set by others. Even the rector of the University of Oslo has suggested that there is a kind of gender quality facade – that there are many plans and ideas for addressing the problem, but that gender equality might have to give way to other considerations when push comes to shove."
"Did any informants say that they didn't think that gender should be a factor in the assessment?"
"Yes. Very few said that they were against gender equality, but several said that gender equality is fine as long as quality is the main focus. One of the informants said that gender equality was brought up all the time in the committee, but that he himself did not support the argument for hiring a woman because quality should be more important than gender."
Quality and gender balance seen as incompatible
During the interviews, Kjos got the impression several times that gender and quality were viewed as incompatible and that the informants felt they had to choose what was the most important. The concept of quality came up often in the interviews when she talked with the informants about gender balance.
"Several perceived it as a contrast, where considerations of quality had to trump considerations of gender equality. Some informants said that it is illegitimate to use gender as an argument for hiring someone if there are no formal, moderate quotas. These informants were very concerned about gender equality, and they wanted the women to move forward in the process, but this had to be justified in other ways rather than on the basis of their gender. According to the formalities of the process, it is also entirely correct that it is not possible to hire someone on the basis of gender except for in formal quota situations," says Kjos.
A report from the Research Council of Norway in 2009 asks the questions "Is scientific quality completely independent from gender? And what happens when there is a political desire to focus on both quality and gender equality in research?".
"Based on multiple studies, we can say that these things aren't completely separate from each other. For instance, research shows that women are assessed as less suitable for a position even though they are just as qualified as male candidates," says Kjos, and refers to research by Sarah-Jane Leslie, among others.
"Research on bias has also shown that there is tendency to assess men and women in different ways, with men being assessed more favourably. Some of the informants also suggested that women might not be assessed in the same way as men, so some of them were open to the idea that this could be a problem in assessments and hiring," says Kjos.
"Recognize quality when you see it"
In her thesis, Kjos distinguished among different conceptions of quality, including the formal understanding based on publication indexes. She points out that there could be reasons to question this system and that several of her informants did precisely that.
"Publication indicators and similar instruments are used to make the assessments equal. However, this is not necessarily positive for female applicants when they publish less than men. It's possible to argue that these indicators are based on a certain type of academic, who might not be a woman."
Another conception of quality is the "Matthew effect", a concept developed by sociologist Robert Merton.
"It refers to a situation where those who are known in an environment and have received financial support or large projects will continue to do so. Ultimately, you don't need to be assessed anymore because you have so many accomplishments behind you that current assessments are based on your previous work. The opposite is the Matilda effect, which refers to a situation where women are not acknowledged and given credit for their findings in the same way," says Kjos.
"A third conception of quality is based on the belief that you recognize quality when you see it, even if you can't necessarily articulate why."
"If quality assessments are very subjective, can't gender be significant, whether conscious or unconscious?"
"Yes. There are studies where identical applications were submitted with a woman's name and a man's name, and the women got worse assessments than the men. Other studies show that women's competence is not called 'excellent' as often as men's. This is a small nuance that can be extremely important when you are competing for such sought-after positions."
Thinks quotas are incompatible with academia's conception of quality
Kjos thinks it is difficult to state how hiring processes can be conducted in the best possible way to give women and men an equal basis for assessment, but that the gender dimension must be a part of the entire process if it is going to be taken into account at all. She is also unsure of how effective moderate quotas are, and adds that problems can arise if someone thinks that a decision to hire was based on something other than qualifications.
"It depends on whether you think the academic institution is 100 percent meritocratic and that no social factors affect hiring decisions. If you believe the process is fair, it's a problem to include gender as a factor because it can be seen as unfair to men. However, if you believe there are differences in the way women and men are assessed, then this must be taken seriously, in my view," says Kjos.
"I don't know how extensively moderate quotas are used, but it was very clear that some of my informants think a quota system is incompatible with how academia conceptualizes quality. In this case, you could ask whether it's the best measure for recruiting more women. In addition, you should check whether those who sit on the assessment committees are aware of the issues that the university emphasizes as a priority. It might be useful to offer training in how women and men are assessed, talk more about it, and be aware of what you want to achieve with various measures."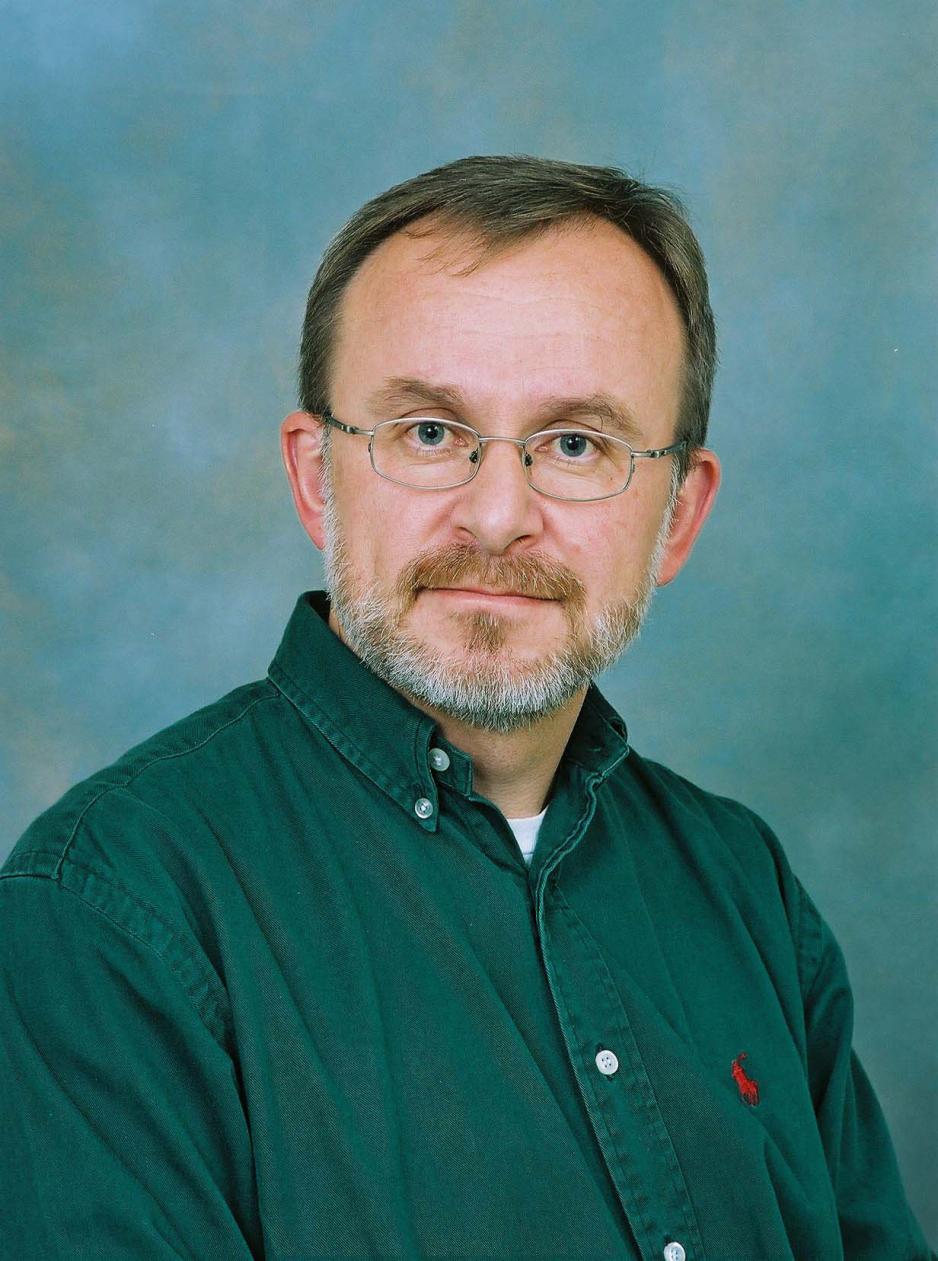 Moderate quotas at UiS
Kjos does not identify the university she used as a basis for her thesis, but one of the institutions that can apply moderate quotas to improve the gender balance among permanent academic employees is the University of Stavanger (UiS). According to Halfdan Hagen, Director of Human Resources, gender quotas have not been used in any hiring processes so far.
"In fields where one gender is underrepresented, meaning under 40 percent, gender can be a factor if two candidates are assessed as equally well qualified," says Hagen.
"This applies to some fields at our university, especially in technical and natural science subjects. We are a part of the BALANSE project, and have focused on hiring more women in senior-level positions in these areas. Although we still have relatively low numbers, we have made good progress and will soon reach our target for the current year, which is a total of 30 percent women in professor positions."
In connection with the BALANSE project, UiS has reviewed previous hiring processes and found that there was nothing about them that discriminated against women, but that the institution must work to increase the proportion of female applicants.
"As a result, we emphasize that we won't make the academic fields and required qualifications more restrictive because this could make the pool of qualified applicants too small," says Hagen.
"Other reasons for gender imbalance"
Applicants for permanent academic positions at UiS are assessed first by an expert committee on the basis of submitted material, such as scientific publications and textbooks. Then some applicants are selected to advance to the next phase and are assessed using trial lectures, interviews and conversations with references.
"The expert committee must assess the candidates on the basis of their academic qualifications, and it does not have a mandate to take gender into account. Those who take the process forward must assess whether consideration for the underrepresented gender will be a part of the picture. Then the person who nominates the top candidates, usually the department head, has a basis for seeing if the candidates have equal qualifications so that gender can be a factor in the hiring decision," explains Hagen.
"Do you think women and men are assessed as fairly and equally as possible at UiS?"
"Yes, I think so. We are always looking for the best candidate, and when several candidates have equivalent qualifications, we assess whether gender should play a role. I think it works for us, but we don't encounter this situation very often. As a general rule, candidates stand out with clear differences in their qualifications."
Hagen thinks that other reasons are more relevant for the gender imbalance among permanent academic employees in various fields in academia.
"When one gender is underrepresented, it has to do with women's choice of education and interests beginning in primary school and continuing all the way through the educational cycle," he says.
Translated by Connie Stultz.
Master's thesis on gender and assessment