Humanities cutbacks hit women
More and more humanities fields are being discontinued at Norwegian universities. Many of them are popular with female students. Gerd Bjørhovde, chair of the KIF Committee, is worried about this trend.
Several humanities fields will no longer be offered at Norwegian universities. The University of Tromsø has dismantled its master's degrees in German and French, the Norwegian University of Science and Technology (NTNU) has stopped offering courses in linguistics, applied linguistics, Christianity studies and the master's degree in art criticism. At the University of Oslo, theatre studies is now at risk of closure.
One of the fields being discontinued is applied linguistics at NTNU. Associate Professor Ellen Andenæs is concerned.
"Both we and our cooperating partners are worried. We are the only academic community in the country that works empirically with communication across language, modality, sign language and scientific language," says Andenæs.
"Weakens the humanities"
"We are specialists in health communication. Many decisions within the health services are taken across areas of expertise. This is complex communication, and it is an area in which we have special competence," says Andenæs.
She says that their research activity is empirically based, and it has a good reputation both nationally and internationally.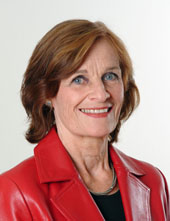 Another field at risk of being dismantled is theatre studies at the University of Oslo. Live Hov, a professor of theatre studies, is anxious.
"The intention is to strengthen theatre studies as a field by consolidating it in Bergen. But closing down theatre studies in Oslo in order to strengthen the field as a whole is absurd," she says.
"There have usually been six employees in the two subject areas that fall under theatre studies, three in Bergen and three in Oslo. In the end, only the three positions in Bergen may survive the cutback. The argument that the field as a whole will be strengthened by this is empty rhetoric," she says.
"There is no reason to believe that Bergen will now get more resources because our courses are being discontinued in Oslo," says the professor.
Popular with women
A common feature of the discontinued fields is that they are popular with female students. Professor Live Hov estimates that 80 percent of the students in theatre studies in Oslo are women. The programme admits about 30 students each semester.

In applied linguistics in Trondheim the percentage of women is even higher. According to Andenæs, 90 percent of the students in the master's degree are women.
Dean Kathrine Skretting of NTNU says that a lack of funding is the reason several fields are being closed down.
"It's all about money. A key aspect of the financing system is that it is results based. Almost 50 percent of the funding allocated to the faculty varies according to the number of study points we produce and the number of students who sit for the examination," she says.
"So that when we lose students, and we have lost about 500 students since 2005, our income declines by several million. Then it is difficult for us to maintain our course offering," she says.
NTNU also has a master's degree in art criticism that is now being dismantled, which also has a large majority of female students. Skretting is not worried, though, that the cutbacks will affect the percentage of women at the faculty.
"No, I don't think this will have any consequences for the percentage of female students. We have an acceptable balance in the various fields of study. We do have some differences. History has traditionally been male dominated, as has philosophy, whereas women have dominated all of the language subjects," she says. Skretting promises that courses in French and German will be continued.
Dean Trine Syvertsen at the Faculty of Humanities in Oslo does not think it is natural either to view the planned cutbacks from a gender perspective.
"We are concerned about the gender balance in academia and ask that the fields with an imbalance take steps to promote gender equality," she says.
Critical
Professor Gerd Bjørhovde at the University of Tromsø believes that the universities should be aware of the gender perspective when a number of subjects are now being discontinued.
"It closes the door on studies that traditionally have had a large number of women," she says.
"By the same token, it is now being argued that men must be given preference in some fields where women are in the majority, for example, nursing, medicine, psychology and veterinary science. Thus there is pressure on women from both sides," says Bjørhovde.
She is the chair of the government-appointed KIF Committee (Committee for Gender Balance in Research), the committee that promotes awareness about and provides input on gender equality in research for the entire sector.
Bjørhovde is herself a professor of English literature at the University of Tromsø, and was one of those who protested when the university decided last year to dismantle the master's programmes in German and French, both fields popular with female students. Bjørhovde notes that Tromsø, along with Oslo, Bergen and Trondheim, comprise the broad-based universities and thus have a special responsibility to maintain the breadth of the educational offering.
"This means that in contrast to the new universities, we in Tromsø have a particular obligation to offer the entire breadth of subject areas," she says. Now she fears that the focus on the high-level expertise of leading scientific circles might take a toll on the smaller fields.
"For example, the University of Oslo has received funding for a number of Centres of Excellence. These allocations give extra prestige and extra earmarked funding from the Research Council of Norway, but it also means that the universities must contribute a large share of the funding themselves. There is no doubt that this type of unequal distribution increases the pressure on the other academic areas and is one reason for today's troublesome situation," says the professor.
Must make adjustments
At NTNU, Associate Professor Ellen Andenæs is in despair.
"Knowledge does not stand still, it advances," she says.
"When we aren't able to educate new master's students, we lose a major resource in our work. Master's students carry out concrete projects in the field, which are important," she says.
"We can identify good practice based on empirical studies. For this reason many of our master's students are sought after," she says.
But now the field that Andenæs has helped to build up is being torn down. The academic employees will be transferred to teaching positions in the teacher education programme.
"Nobody is compiling an overview of the kind of knowledge that Norway needs. Everyone is throwing the ball back and forth to each other. Here we have an academic group in health communication. We cooperate with doctors, nurses and other healthcare professionals. Everyone also talks about the need for cross-disciplinary expertise. When the Faculty of Humanities takes responsibility for this cross-disciplinarity, it's strange that we would get the short end of the stick," says Andenæs.
Professor Live Hov of the University of Oslo agrees.
"It's difficult to understand why the humanities should receive so little funding. Responsibility for this lies at the national level. It seems to me to be a rather passive research policy," she says.
"I believe that both the faculty level and the university level should work more effectively to acquire money for the humanities. There are many unfortunate ramifications of the financing model as it is currently organized," she says.
The faculty management is responsible for assessing the closure of theatre studies in Oslo. A final decision on the future of the field is expected in the course of the spring.

Translated by Connie Stultz.
Facts
The state of the humanities in Norway:
University of Oslo: In 2005, the Faculty of Humanities had 360 permanent academic employees funded over its own budget. In 2010, this figure had declined to 320. By 2016, this number will decrease to 297. The faculty is considering discontinuing theatre studies. Minor languages may also be discontinued.
Norwegian University of Science and Technology: It has been proposed that general linguistics, Christianity studies, the study programme in language and communication, courses in Italian, Japanese and Chinese, and the master's degree in art criticism and cultural dissemination be discontinued beginning in 2013. A vacant post in religious studies has been withdrawn, and two positions in philosophy will no longer be funded.
University of Bergen: The number of positions has decreased from 272 to 253 in the period from 2005 to 2010. Seven more positions are planned to be discontinued by 2015. The number of courses will be reduced.
University of Tromsø: The master's programmes in German and French have been dismantled. The bachelor's degree in linguistics will soon be discontinued, but the master's degree and the PhD programme will continue.
University of Stavanger: The master's programmes in German and French were dismantled in 2009. No further reductions are planned.
University of Agder: No closures are planned.
Source: Morgenbladet
In applied linguistics at NTNU, eight of 10 employees are women. There are three academic positions in theatre studies at the University of Oslo, and all three employees are women.
Based on our information, the academic employees will retain their jobs, but will teach in other subjects.