European gender equality project kicks off
Organizations from 21 countries recently came together under a new project to promote gender equality in European research policy.
The project, GENDERACTIONplus, is funded under the EU research and innovation framework programme Horizon Europe. (See more about the project in the fact box.)
The objective of the GENDERACTIONplus project is to advance gender equality throughout the entire European Research Area (ERA), according to a press release by the Czech Academy of Sciences, which hosted the project kick-off meeting.
Enhancing gender equality in five areas
The project's thematic areas span a wide range, from harassment and intersectionality in academia, to gender perspectives in research, to evaluating gender equality plans (GEPs) and gender equality actions. The project's thematic areas reflect and support Action #5 promoting gender equality in the new ERA Policy Agenda 2022–24.
The five thematic areas are:
intersectionality and inclusiveness
gender-based violence in academia
the gender dimension in research and innovation
monitoring of gender equality actions and development of indicators
developing a system for monitoring and evaluating GEPs
The 26 participating organizations comprise representatives of national authorities and research-funding agencies/research councils from a total of 21 countries.
The project's Norwegian participants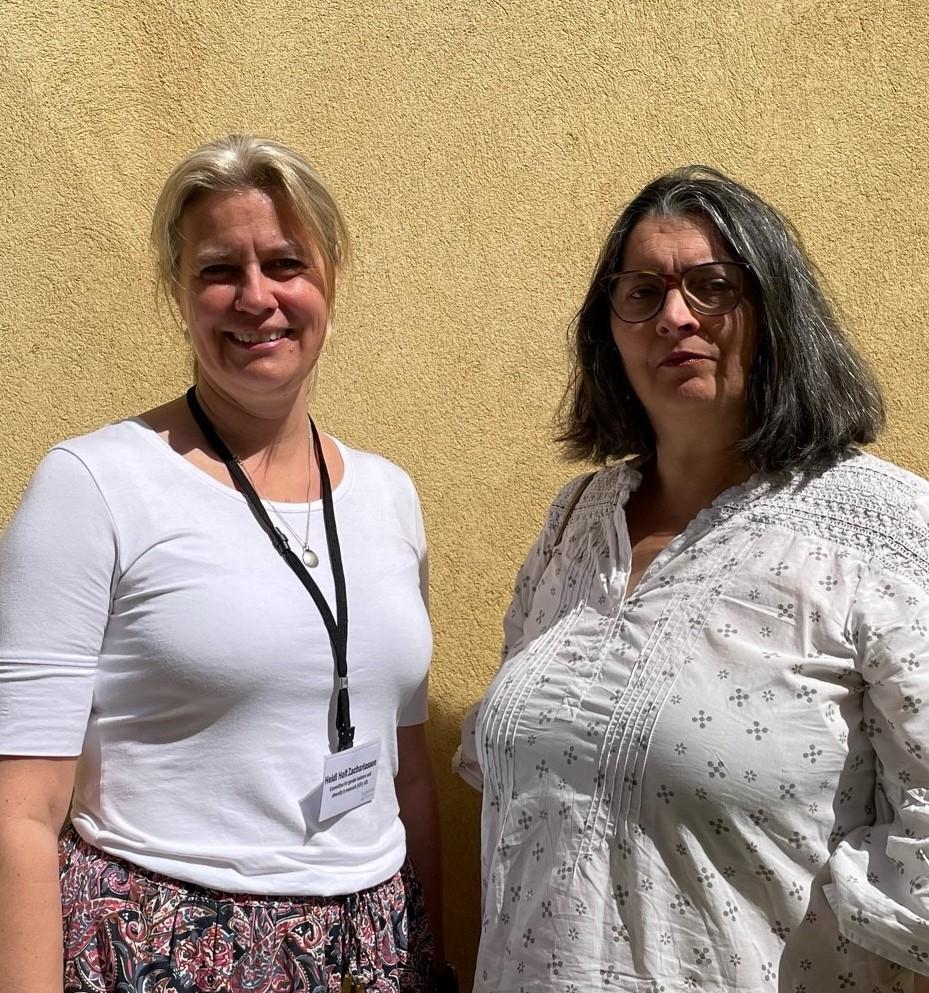 GENDERACTIONplus started up on 1 June this year. At the kick-off meeting in Prague were three Norwegian entities: the Research Council of Norway, Kilden genderresearch.no (a knowledge centre and autonomous department under the Research Council of Norway) and the Committee for Gender Balance and Diversity in Research (KIF Committee).
The KIF Committee will head the project's work on intersectionality and inclusiveness. Heidi Holt Zachariassen and Ella Ghosh of the KIF Committee Secretariat are coordinating these efforts, while committee members Ronald Mayora Synnes, Julia Orupabo and Yan Zhao will be working in a resource group.
They will be analyzing the concept of intersectionality, producing an overview of countries working intersectionally to advance both men and women in research, and reviewing the career strategies used in different European countries.
"The aim is to disseminate guidance for future policy in the European Research Area that will enhance gender equality and diversity in European research," says Heidi Holt Zachariassen.
Translated by Darren McKellep.
GENDERACTIONplus project
Funded under the EU research and innovation framework programme Horizon Europe, GENDERACTIONplus is a continuation of the GENDERACTION project (2017–2021), which was funded under the previous framework programme, Horizon 2020.
GENDERACTIONplus activities started up on 1 June 2022, with kick-off on 8–10 June in Prague, Czech Republic. The new project involves 26 organizations from 21 countries to advance gender equality in the European Research Area.
The five thematic areas are:
intersectionality and inclusiveness
gender-based violence in academia
the gender dimension in research and innovation
monitoring of gender equality actions and development of indicators
developing a system for monitoring and evaluating GEPs
Read the press release
Read about gender equality in researcgh and innovation at the European Commission
More about Action plans for equality and diversity