Do you have to be a tough man to be a polar researcher?
Elisabeth Isaksson's research field has been filled with bearded old men throughout its history, and up until the 1990s female researchers were denied access to stations in the polar region. But something has changed.
When she talks about her field of glaciology, researcher Elisabeth Isaksson is often asked how tough a person needs to be. Maybe that is not such a strange question either. The field has been slower than most to introduce equality between female and male researchers.
Milestones
The glaciologist gives us an overview of more recent polar research history.
The year 1990 saw the first all-female wintering team at the German station Georg von Neumayer.
Up until then, the leadership of the Alfred Wegener Institute also refused to allow gender-mixed group to do fieldwork together there, but after the all-female team was approved, the institute later allowed a research group comprised of both women and men, according to Isaksson.
In 1987 a female researcher was allowed for the first time to take part in an expedition to the Antarctic under the auspices of the British Antarctic Survey.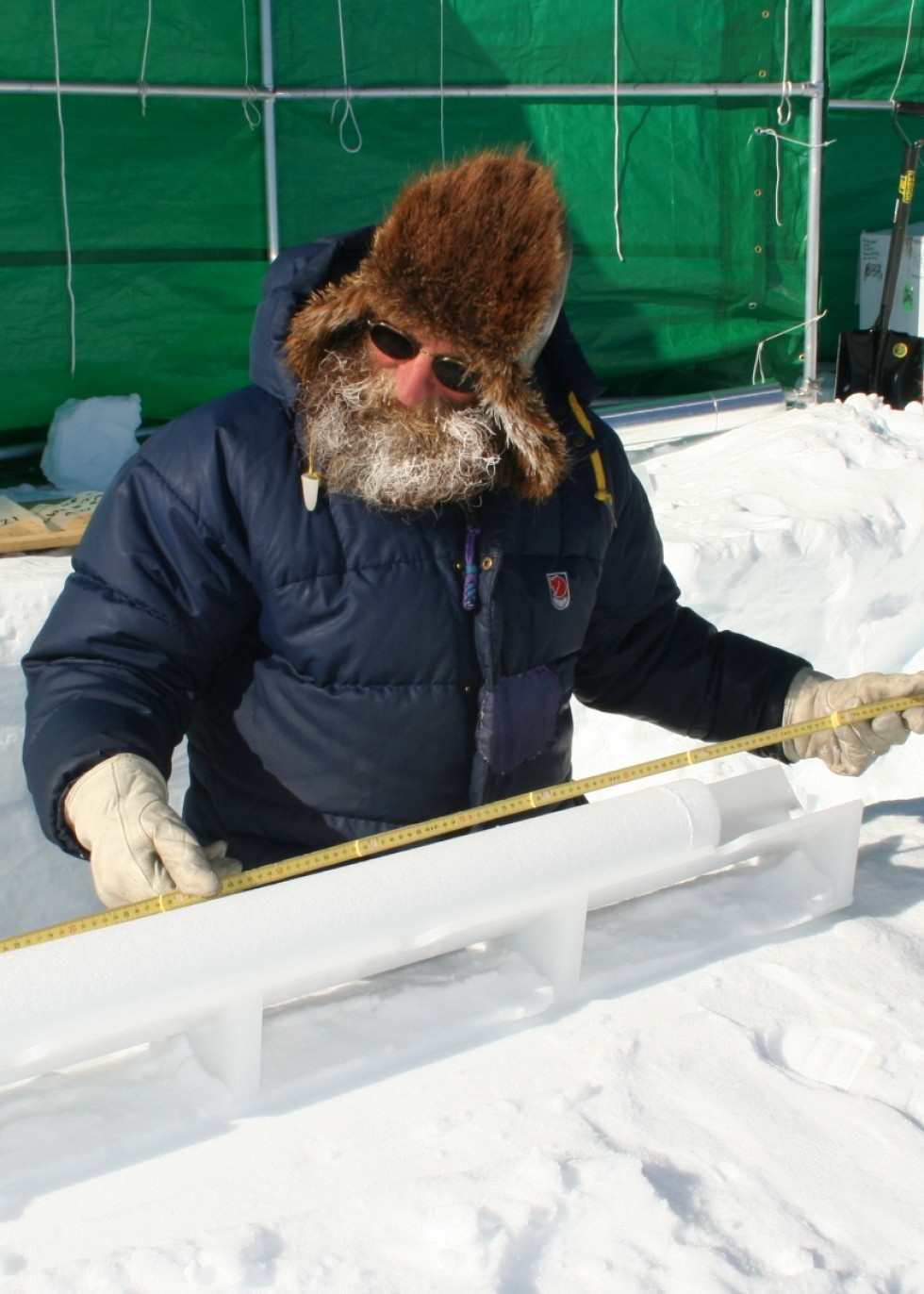 "For a long time the leadership had refused to allow Elizabeth Morris to participate, but in the end they approved a female researcher. But before she got to join the expedition, she had to talk to all of the researchers' wives and ensure them that she would not hit on their husbands."
"It's like you think you're hearing it wrong, that we're talking about 1887 and not 1987," she says curtly.
Huge changes
The first female glaciologists were part adventurers, part researchers – just like the first men in the field. Isaksson tells about the huge changes that have occurred in the course of her research career, from when there were only a handful of women. Much has changed both with regard to the organizational culture and to practical improvements in fieldwork.
"Not only is it physically easier and safer to take part in expeditions and the time spent in the field is shorter, but I've also seen important changes in the organizations during the past 25 years."
Isaksson gives some examples:
Leadership that shows awareness of gender equality
Female research leaders
Profiling of female researchers
Conscious use of photographs
And although there is still a lot of material about old men, researchers and expeditions in the Norwegian Polar Institute's history and buildings, this is not integral to the organizational culture, according to Isaksson. 
"The Polar Institute's move from Oslo to Tromsø led to changes for both good and bad. The bearded old men quit, but this opened up opportunities for young, female researchers. Many women, like me, got permanent jobs after completing their doctoral degrees."
Own career
Isaksson has worked with glaciers for 25 years. As a young doctoral candidate, Isaksson was supervised by Professor Wibjörn Karlén at the Tarfala research station on Kebnekaise, Sweden's highest peak.
"I had the experience of being treated on the basis of my qualifications, not my gender. This had an enormous impact on me."
It is also a job that can be combined with children and family, but Isaksson agrees with Facebook COO Sheryl Sandberg who said that the most important career choice you will make is who you marry.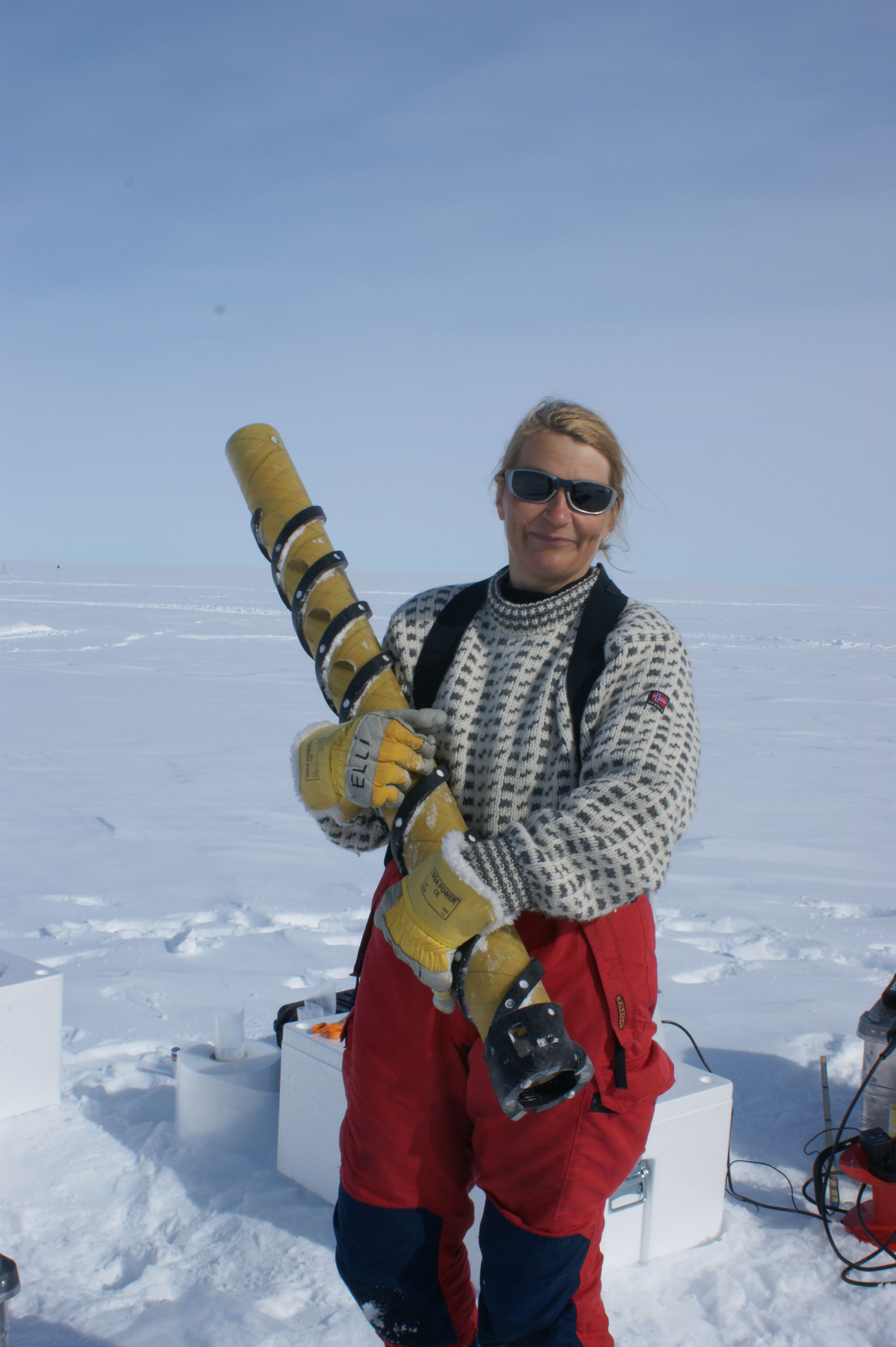 "The highlight of my career came when I was doing fieldwork in Antarctica with a group of four women and one man – all chosen because they were the best researchers."
The research field involves analysis of ice and drilling for ice cores. The researchers can drill back in time to create a climate archive. And just to make sure one thing is clear:
"Yes, icebergs and ice sheets around the world are melting due to higher global temperatures, and yes, these changes are caused by human activity," says Isaksson.
What is important for today's polar researchers?
Isaksson does not hide the fact that life in the field is special and that a person must have patience, a positive attitude and social skills. But there is nothing that suggests that the research field or fieldwork must be reserved for men.
"There are headwinds in the field as a polar researcher, but this is true for everyone," emphasizes Isaksson.
"You need to be able to tolerate bad weather. We can be stuck in our tents for a long time because of the weather. And there can be conflicts about simple things like who should do the dishes. Of course everyone would rather be conducting research than doing the dishes or cooking."
"And you don't need to be big or especially strong. There is lots of technical help available. Good hygiene is not a problem either; there is no problem showering, and if the weather is bad, we have a line that leads to the toilet tent."
Still a male-dominated field
However, the researcher points out that glaciology is still a male-dominated field. Up until 1980, only 10 percent of the authors of scientific publications were women, but now this figure has risen to about 20 percent.
Isaksson says that good scientific networks are important, and at the Fram Center – which the Polar Institute is a part of – she is the contact person for a network of female researchers. They have monthly lunch presentations.
Special expertise is often critical for glaciologists who conduct fieldwork in the polar regions, but this can also be used against them without good reason.
"Unfortunately I've found that requirements like these have been used against me and other female researchers. For instance, it's been said that climbing skills are needed in order to avoid recruiting women to the group."

Translated by Connie Stultz.
Read more
The Norwegian Polar Institute is a directorate under the Ministry of Climate and Environment. In 1998 the Polar Institute moved from Oslo to Tromsø.
Elisabeth Isaksson is a senior research scientist and section leader for the Geology and Geophysics division. Isaksson was one of the keynote speakers at the annual network conference for gender equality advisers held at Narvik University College earlier this year.