Aasland promises earmarking in 2009
Minister of Education and Research Tora Aasland promises to reintroduce earmarking of posts for women in academia in 2009.
At the annual Kristine Bonnevie lecture at the University of Oslo on Tuesday Tora Aasland (SV) confirmed that earmarking of posts for women in academia will be included in the National Budget for 2009.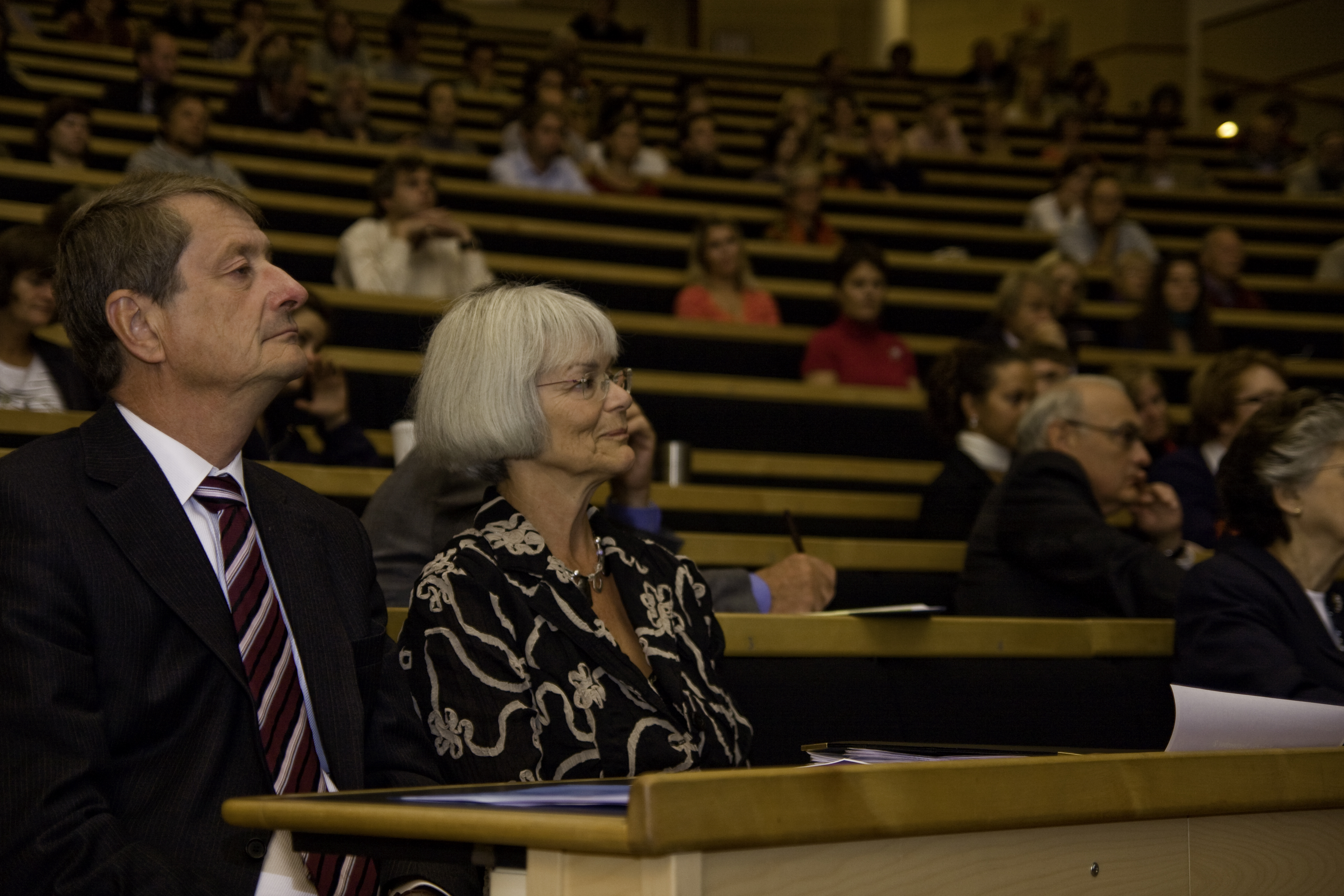 "Earmarking will be reintroduced in 2009," the Minister said.
She stated that we still have a long way to go when it comes to gender balance in academia.
"The Natural Sciences and technological subjects are particularly far behind. These fields will be extremely important in the future, and we have to employ all the brain power that is available," Aasland said.
She promises to contribute to establishing the best possible framework and the most effective measures. "I challenge the institutions to make use of them."
She hopes that earmarking will be of help. The Minister believes the measure had a positive effect the last time it was implemented. "We started using earmarking in the 1990s and I think that was an important reason for the increased number of female post docs in 2003, when this measure was abolished. I hope the institutions will regard earmarking as a useful tool," she says.
In defiance of the EEC
The use of earmarking was abandoned because it was contrary to the EEC agreement. The EFTA court ruled against earmarking professorships and the Minister will therefore focus on temporary positions like PhD and post doc. posts.
"We have to concentrate on temporary posts within fields with a low number of women. We are trying to find the best way to go about this. We have to recruit women for PhD posts, but also for leading positions," Aasland says.
Resuming earmarking is in line with what the Committee for Mainstreaming – Women in Science has suggested. This spring, on behalf of the Ministry of Education and Research, the Committee presented a report in which they list three primary measures: Earmarking of permanent scientific positions, earmarking of post doc posts, and qualification grants to help women qualify for professorships or for a position as research director. The Minister says she will focus on two aspects regarding earmarking in the time ahead.
"We will try to implement different types of earmarking here in Norway. At the same time we will keep up the pressure on the EU to promote this measure abroad as well," she says.
The legality of such measures is open to interpretation. For instance, how much importance should be attached to the incorporation of the UN convention on Women's rights into Norwegian and EU law?
"We lack a clarification of the EEC court's restrictions on the use of measures that involve earmarking of posts or economic incentives," the Director General of the Ministry of Education and Research, Toril Johansson, said to the Resource Bank for Gender Mainstreaming in February this year.
The Ministry is now implementing earmarking anew.
Translated by Vigdis Isachsen