Podcast: A threat to academic freedom is a threat to women's rights
Academic freedom is threatened by authoritarian right-wing populism in countries in Europe and Latin America. Listen to a podcast discussing why this matters to women's rights.
This article was originally published on Kilden genderresearch.no.
You can listen to the podcast in the bottom of this article, or in any podcast app, such as Apple podcasts, Stitcher, Breaker, Spotify +++.
In October, the authorities in Hungary implemented a ban on gender studies. All financing was removed, and accreditation revoked. Hungarians can no longer study gender in their home country. At the same time, right wing parties are taking office in a growing number of states. In countries such as Poland, the Czech Republic and Russia, gender studies scholars are losing financial and political support.
15 November, Kilden genderresearch.no, FOKUS – Forum for women and development and The Centre for Gender Research at the University of Oslo, organised a breakfast seminar in Oslo. The title was A threat to academic freedom is a threat to women's rights. The aim was to put the ban on gender studies in Hungary into a larger context, and to analyse how attacks on academic freedom globally are connected to women's rights, sexual and reproductive rights and LGBTQI rights.
Anti-gender in Hungary
"Gender studies professionals are construed as undermining the healthy nation," said Andrea Pető, who was invited to introduce the seminar together with Professor Benedicte Bull from the University of Oslo.
They have been observing the development of right-wing populism in two different regions: Europe and Latin America.
Andrea Pető is Professor in the Department of Gender Studies at Central European University (CEU) in Budapest, Hungary. CEU has had a two-year gender studies master's programme in English since 2006. In 2017, the public university, Eötvös Loránd University (ELTE) started a similar programme in Hungarian.
"That was when the attacks started," Pető explains.
"Suddenly, the Hungarian population of 10 million, became 10 million experts on gender studies – on what should be on the reading list, and what the labour opportunities for graduates were."
One of the arguments for removing the gender studies programme was that the graduates were not employable in the Hungarian labour market. Pető and her colleagues made a survey among the 139 graduates and found that more than 60 per cent were employed in the business sector, and the rest in NGOs and academia.
However, the overt attacks on gender studies are deeply intertwined with the Hungarian development towards an authoritarian, neo-conservative state, where liberal gender-based rights are considered illegitimate.
"Those in power are redefining what is good and what is acceptable. The main arena for this fight is science and academia, and gender serves as a symbolic glue. This is gluing together different political actors and agendas and operates via hate and emotions."
A parasite to the state
Pető's analysis of the anti-gender movement and the Hungarian state takes the concept of the polypore as a point of departure. The polypore is a mushroom that lives on a tree and feeds off it. According to Pető, the polypore state mirrors central institutions, and it draws on conservative family values and a security discourse.
"An example of how it mirrors the state can be seen in Guatemala and Mexico, where several women´s organisations are spreading. These have little to do with human rights. Rather they are religious organisations, mostly dependent on the state. When these states report to Committee on the Elimination of Discrimination against Women (CEDAW), they can show a great track record in funding women's organisations."
This is, Pető explains, a way of mirroring, but also of draining the state of energy and resources. She argues that the same is happening in academia.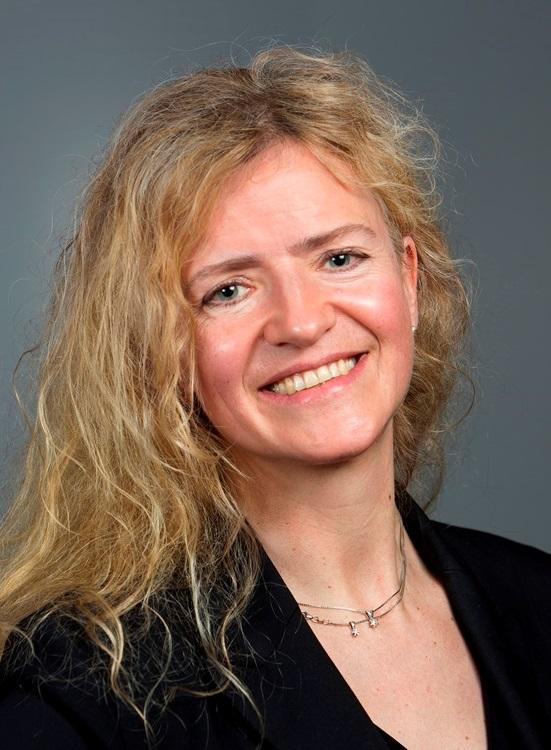 "In Hungary, the state is funding brand new academic institutions, especially those dedicated to the history of the 20th century."
Both the security discourse and the family discourse are directly relevant to gender studies.
"The state is only interested in women as mothers. They are strongly supportive of normative and national motherhood."
Kristin Danielsen is Executive director of internationalisation in The Research Council of Norway.
"We are paying attention to what is happening in Hungary," she says.
The Research Council has been trying to develop research collaboration with Hungary. This is now stopped.
"The last agreement never went into action, because of the difficulties in running a research programme the way we think it should be run, which is one step away from political decisions."
The Research Council gives the Norwegian government advice in matters concerning research.
"Our advice is not to make an agreement with states disobeying European standards and rules for academic freedom," says Danielsen.
Gender ideology is the enemy to Latin American populists
Benedicte Bull is Professor at the Centre for Development and the Environment at the University of Oslo. Her research is dedicated to Latin America, and she explains how there are many parallels between the Hungarian situation and what is happening there.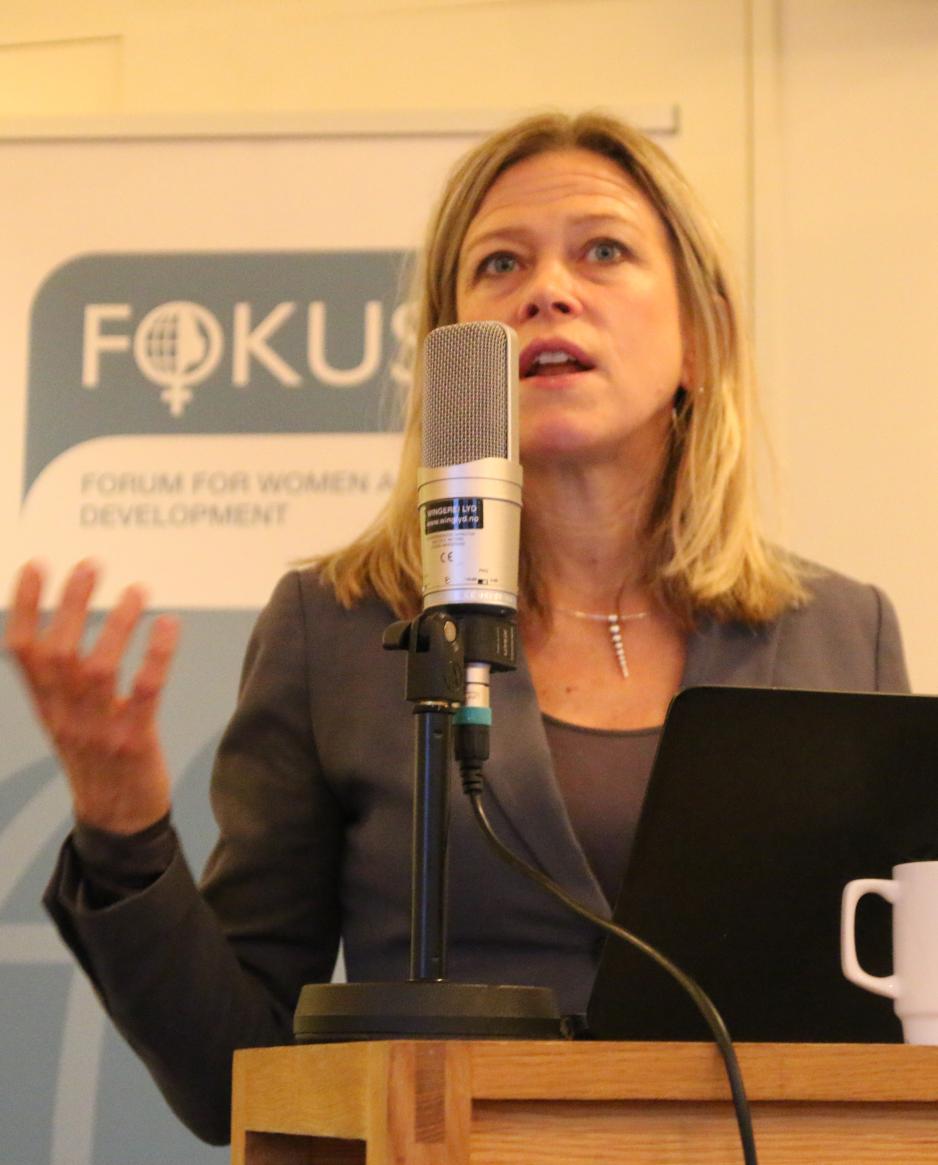 "There are some extremely concerning things happening in Latin America right now," she says.
28 October, the far-right politician and former army captain Jair Bolsonaro was elected president in Brazil. He is famous for outrageous statements about women and gays, and Bull believes his politics will affect academic freedom for Brazilian scholars.
"Bolsonaro is working on a law that will ban the term gender from any classroom. Not only in higher education, not only in gender studies, but any classroom. The term sexual orientation will also be banned. He is promoting family values as the framework for all education," says Bull.
What is happening in Hungary reminds Bull of what she is seeing in Latin America.
"Different actors come together in their opposition against the term gender."
"Gender ideology" as a term became well known during the process of developing a new peace agreement in Colombia in 2016, where gender equality measures were included.
"It was distributed in pamphlets saying that if the peace accord was implemented, it would introduce gender ideology in schools. It would teach your son to be homosexual, it would ruin the family – all sorts of false accusations," Bull says.
Research is crucial to women's rights activism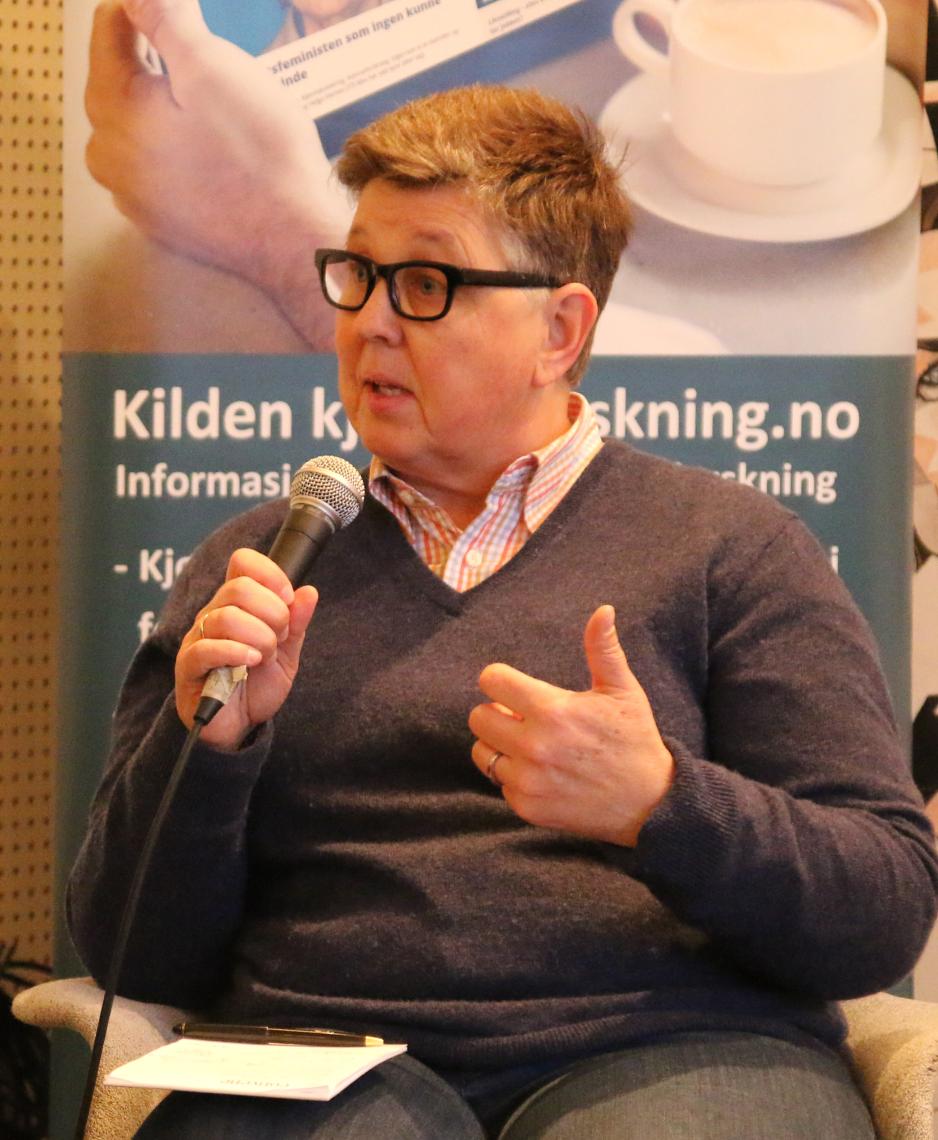 As the Executive director of the NGO FOKUS – Forum for women and development, Gro has encountered anti-gender sentiments in many aspects of their work.
"I spend two weeks every year in the Commission on the Status of Women in the United Nations. Recent years, we have experienced that the discussions don't move forward. We continue to keep what we have gained in the past, instead of fighting for new policies for the future," Lindstad says.
She is convinced that civil society, women's organisations and academia must work together to counter the anti-gender movements. In their work, FOKUS is depending on research.
"Donors always ask for documentation and results. And to document results, we rely on independent research. We also need new research to know what to work on, and how," she says.
Listen to the full presentations by Andrea Pető and Benedicte Bull, and the discussion with Pető, Bull, Gro Lindstad and Kristin Danielsen: