#MeToo kick starts Nordic research on sexual harassment
We have asked stakeholders in the sector about the status of research on sexual harassment in Nordic academia in the wake of #MeToo.
Unequal power relations when it comes to age and gender, intense competition and a large number of temporary positions: These are the characteristics of academia that are often highlighted in the public debate and that can increase the risk of sexual harassment.
But research-based knowledge about academia is in short supply in the Nordic countries. As Kifinfo wrote in its article Norway close behind Sweden, data from an ongoing research project in Sweden shows that only 107 Nordic research articles on this topic have been published from 1966 to 2018.
Therefore, under the #MeToo banner, students and academics in all the Nordic countries have come together to demand more knowledge about sexual harassment. But have their demands been met? Kifinfo questioned key employees in Norway, Sweden, Denmark, Finland and Iceland in order to compile a status report. So far there is little research to refer to, but several research projects are underway.
Denmark: Student survey complete, but no research funding granted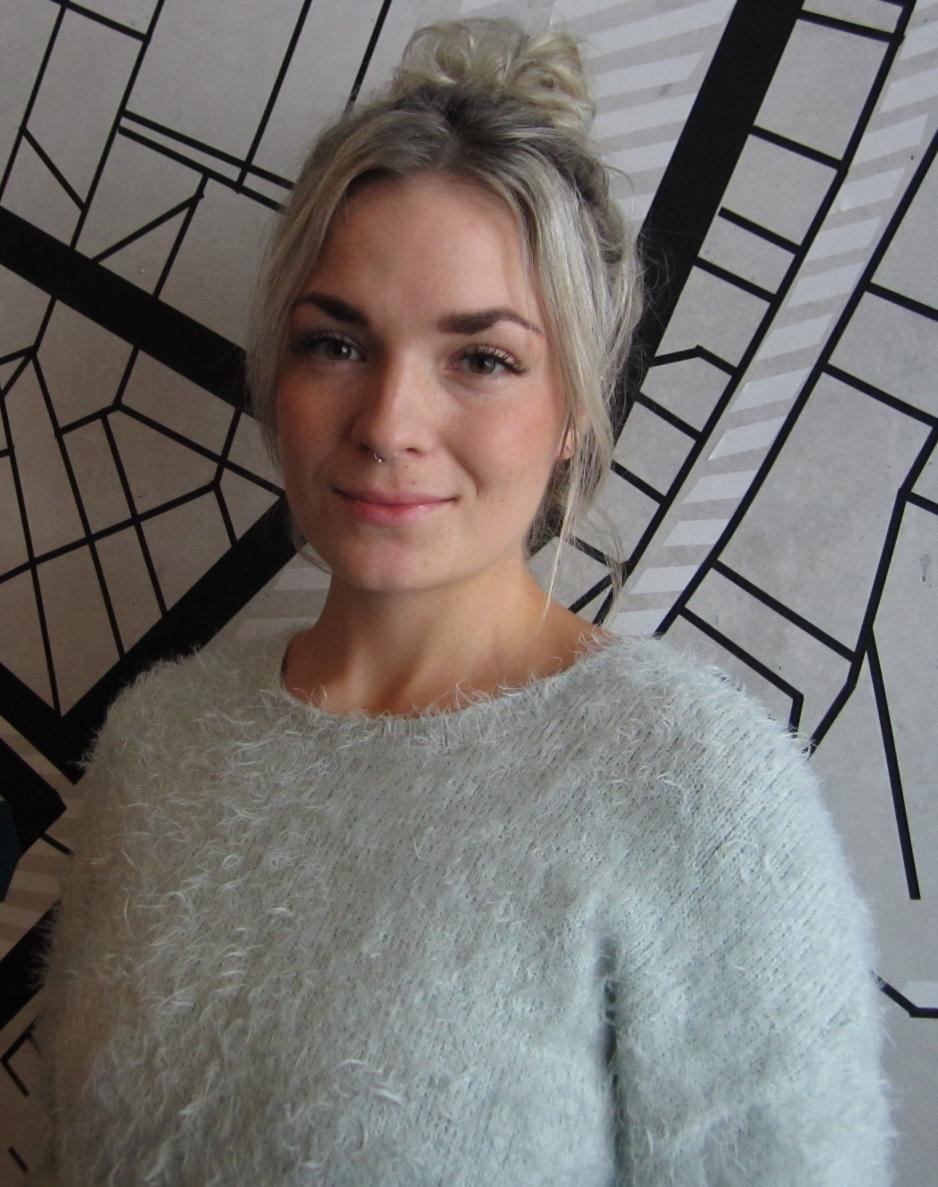 "In January 2018, the head of the association for all eight Danish universities said that they 'would have heard about it' if sexual harassment were a problem among students, and he rejected the notion that it's a major problem," explains Katrine Blom, Academic Assistant at KVINFO – Denmark's Knowledge Centre for Gender, Gender Equality and Diversity.
His claim that sexual harassment does not occur at Danish universities was quickly disproven. In early February, the Danish Association of Masters and PhDs conducted a survey of its student members, which revealed that 11 percent of the female students had experienced unwanted touching, hugging or kissing while at their student jobs, while 8 percent had experienced such behaviour in their actual studies. This figure is higher for other types of sexual harassment, such as derogatory comments and sexist assumptions.
"The Danish Association of Masters and PhDs also conducted a survey of doctoral research fellows. The survey had a response rate of only 32 percent, but it showed that 75 of 127 women had been subjected to condescending remarks and/or unwanted touching and/or jokes based on gender," says Blom.
The University of Copenhagen has introduced a zero-tolerance policy against disrespectful behaviour, but it has not carried out any studies of employee attitudes.
"We only have the workplace survey that is required by law, which in 2016 showed that 1 percent of employees at the University of Copenhagen had been exposed to unwelcome sexual harassment at the workplace," says Blom.
"The results from a public report, however, give an overview of the extent of sexual harassment at the eight Danish universities in the past five years."
In February, 48 anonymous female students from across the universities wrote an open letter to their respective rectors with the message that "sexual harassment is a national problem". In response to this, the Danish universities' association and the National Union of Students in Denmark launched a survey in May of students' experiences of sexual harassment at the universities. If all goes as planned, the survey results will be ready soon.
Blom notes, however, that no funding has been allocated to research on sexual harassment in Denmark.
Iceland: Strong commitment to more knowledge at the university
Our Nordic neighbour, Iceland, has also been working on a number of measures to increase knowledge about sexual harassment at its largest university.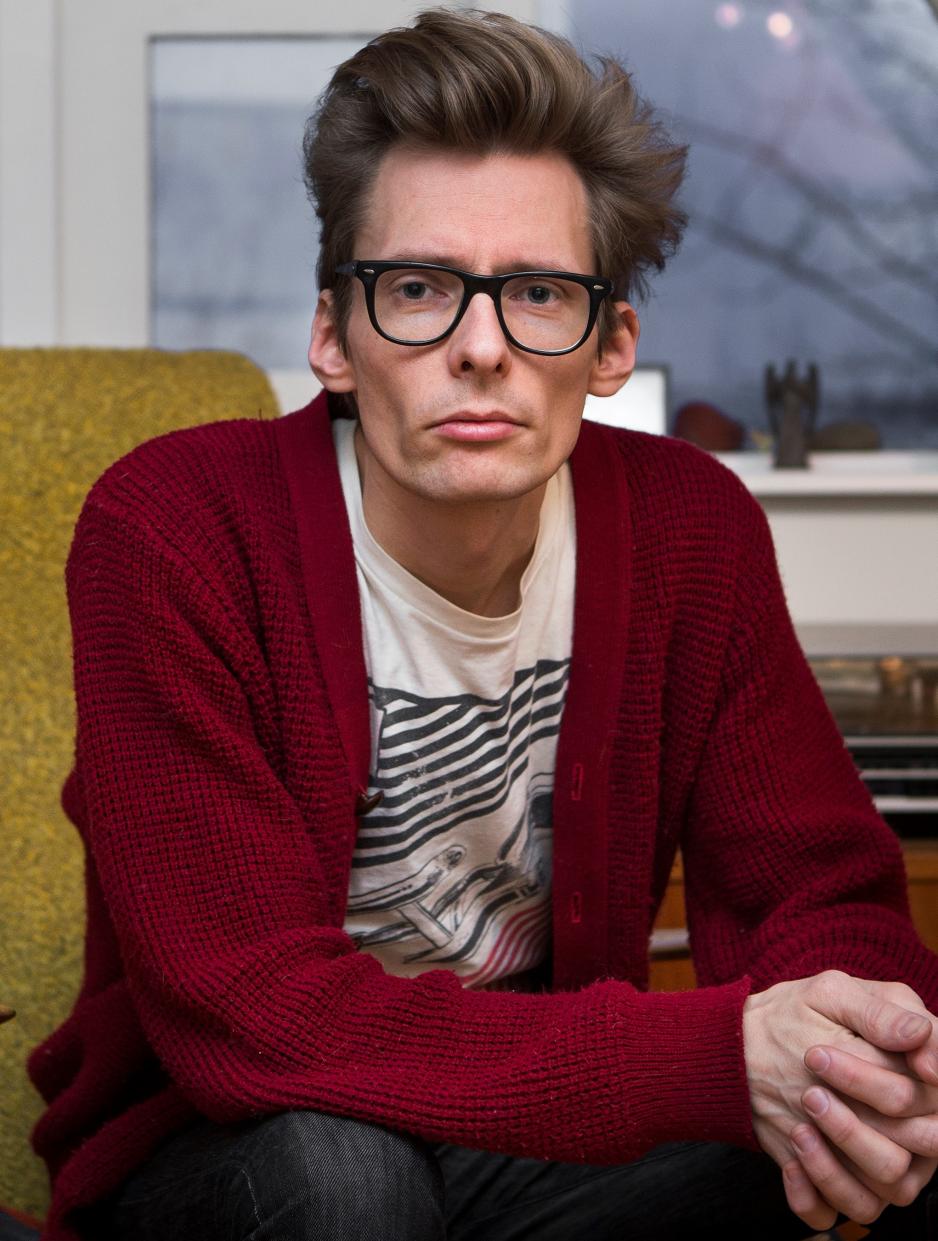 Immediately after the #MeTooAkademia and #AkademiUppropet movements began in Norway and Sweden at the end of November last year, the Icelandic women's network "Women in Research" submitted a list of demands related to preventing sexual harassment at the University of Iceland.
The 330 women academics who signed the demand letter had already been in contact with each other and shared their stories of sexual harassment on a closed Facebook group. Their stories were also made public on social media and gained immediate, widespread attention in the Icelandic media.
On 1 December 2017, the Rector of the University of Iceland responded to the demands of the women's network by, among other things, appointing a working group to coordinate the efforts to prevent sexual harassment. The university has the following four objectives:
1) More research and reports.
2) Education and knowledge development among employees and students at the university.
3) Development and enhancement of the university's ethical standards.
4) Improvement of reporting systems.
To help achieve the research and reporting objectives, the university has decided to assist an ongoing research project on how trauma from sexual harassment and sexual violence affects women's health.
The university will also fund research using both quantitative surveys and qualitative interviews with students as well as employees on the extent of sexual harassment, bullying and violence within the university.
"A special focus will be on if and how women and minority groups experience disrespect in various human relations and cooperation within the university," says Sveinn Guðmundsson, Equal Opportunity Officer at the University of Iceland.
Some of the projects are already well underway, while others are in the start-up phase, according to Guðmundsson.
"All the faculties have begun – and some have completed – a survey of students' knowledge about gender and gender equality so that they will be prepared to play a gender-equal role in society, including at the workplace and in their family lives," he says.
"We are also almost done with developing a button on the university's website that can be used to report cases of sexual harassment."
Guðmundsson says that several other measures have been launched, including flyers that have been posted with information about how to report sexual harassment and courses for students and employees on how sexual harassment, bullying and sexual violence can be prevented. The research projects have just gotten started though, he says.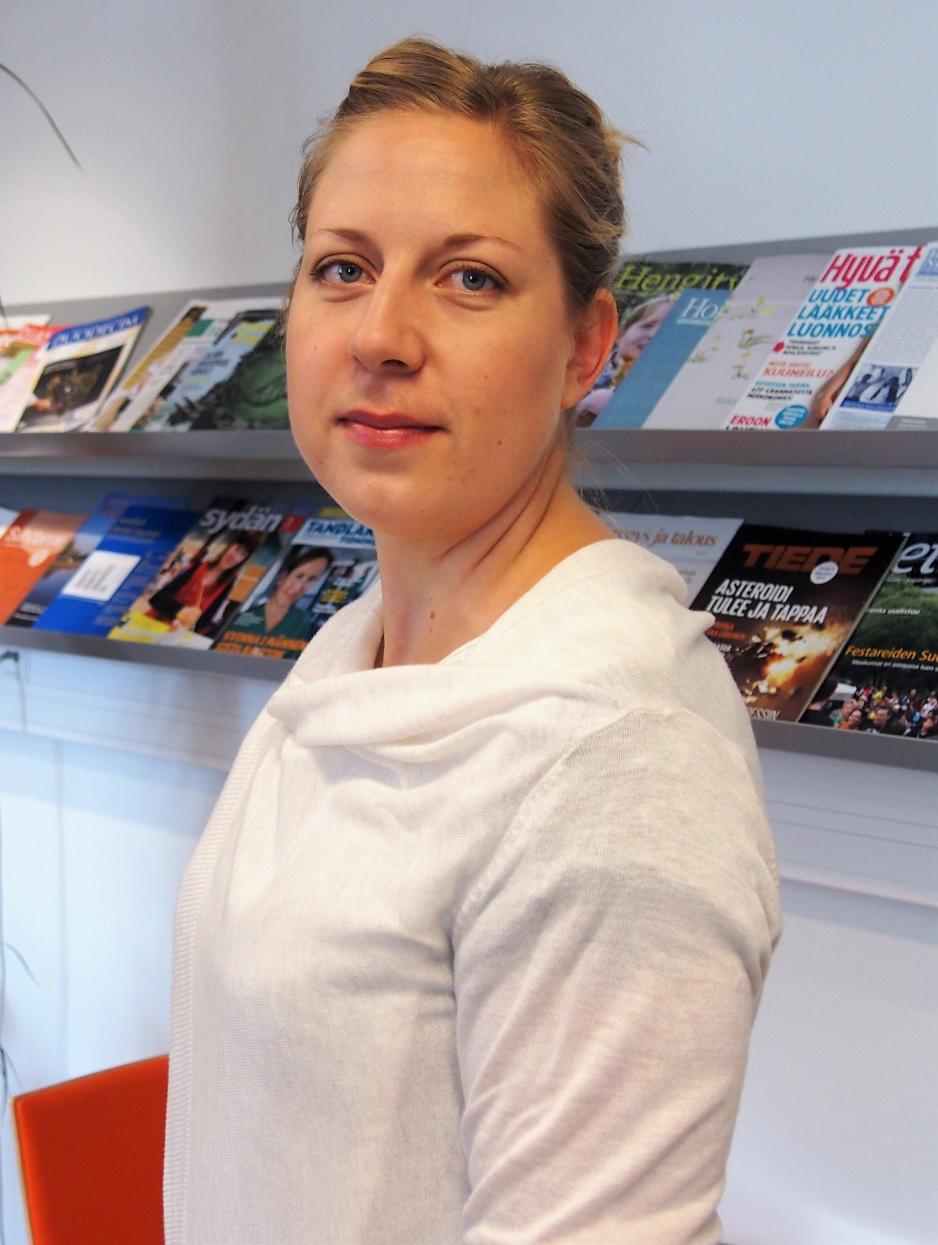 Finland: Important findings from a survey, but no research
Dr. Eija Tuominen of the University of Helsinki has headed up a survey of Finnish universities, resulting in the report "How to erase sexual harassment – feedback from Finnish academia".
The Helsinki Association of Women Researchers initiated the survey. As a result of the #MeToo movement, the association sent a questionnaire in March to employees of Finnish universities which revealed the extent of sexual harassment and issues related to reporting at several Finnish universities. Most of the responses came from the University of Helsinki.
According to the survey, younger women were especially at risk of sexual harassment, and the perpetrator of the harassment was often an academic supervisor or another person in a position of power. It was also shown that many victims did not report the incidents and that they did not know how to report what had happened to them. In addition, if the incident was reported, it was often ignored.
Reetta Siukola, Head of Development at the Centre for Gender Equality Information in Finland, says that many universities have launched new measures and changed their action plans for gender equality since the #MeToo movement arose.
"For example, the University of Uleåborg has drawn up new guidelines on sexual harassment. However, we have no information which suggests that funding for research in the field has been granted," she says.
Sweden: At the forefront of research
Kifinfo's round of questions shows that Sweden is the leader in research on sexual harassment in academia in the wake of #MeToo. Swedish academia's #MeToo declaration, known as #AkademiUppropet, was also the first of its kind in the Nordic countries. It was signed by 2400 female students and academics who demanded that accounts of sexual harassment in the sector are taken seriously.
In December, the Swedish Government responded to the declaration's demands, and  instructed the country's universities and university colleges to report on and strengthen their efforts to prevent sexual harassment.
Moreover, the Swedish Council for Higher Education was asked to document the work to prevent sexual harassment, compile an overview of existing reporting systems and give examples of best practice, all from higher education institutions. The Council has now begun a survey of how Swedish institutions of higher education are working to prevent sexual harassment. The findings will be presented in a report, and the planned launch date is scheduled for 8 March 2019.
The Swedish Secretariat for Gender Research at the University of Gothenburg will assist the Swedish Council for Higher Education by providing a research-based overview of how sexual harassment can be prevented. In addition, the secretariat will review all the international research on sexual harassment in academia. Read more about the work being done in Sweden here.
Norway: Survey underway, open to research funding starting in 2019
Inspired by #AkademiUppropet in Sweden, two doctoral research fellows – Marit Hovdal Moan and Sophia Efstathiou of the Norwegian University of Science and Technology (NTNU) – initiated #MeTooAkademia at the end of November 2017. By February 2018, 616 people had signed the declaration, which demanded a survey of procedures for and better handling of unwelcome sexual behaviour and harassment at Norwegian universities and university colleges.
Unlike in Sweden, however, the Norwegian Government has not made a similar request of Universities Norway (the Norwegian counterpart of the Swedish Council for Higher Education). Therefore, an important step in the Norwegian efforts was taken when the working group known as UHRMOT was appointed this year by the board of Universities Norway. The group is currently surveying the extent of bullying and sexual harassment at Norwegian universities and university colleges.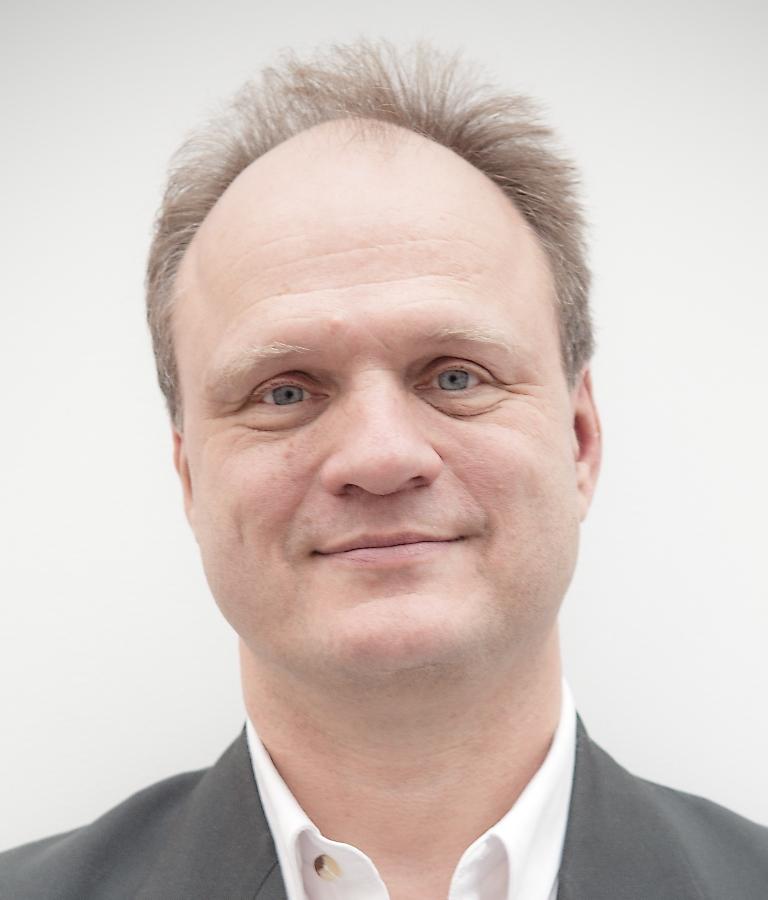 UHRMOT and the KIF Committee are among those who have pointed out the need for more research on the reasons for sexual harassment, understanding why it occurs and what the underlying mechanisms are. They will write a joint letter to the Research Council of Norway about this.
In addition, the Research Council's BALANSE programme is now open to granting research funding to projects that study harassment in academia. The programme's latest call for proposals states that research projects addressing "cultural exclusion and inclusion processes, including harassment" are eligible to seek funding. Harassment, however, is only one of several thematic areas that can receive support. The projects granted BALANSE funding will be announced in the first quarter of 2019.
The need to set aside funding for research on sexual harassment was also on the agenda for the KIF Committee's meetings with the Research Council and Ministry of Education and Research in September. Read more in the article Important meetings and policy input (in Norwegian only).
Additionally, a number of universities in both Norway and Sweden have ramped up their work to prevent sexual harassment and improve their reporting procedures. In August, equality advisers at the Norwegian University of Science and Technology (NTNU) also announced that they have set up a #MeToo reporting icon on the university's webpage.
 
Translated by Connie Stultz.
Nordic research on sexual harassment in academia in the wake of #MeToo: